---
CanWIN data can be downloaded on any page as either a "package" or a single data resource.
Packaged resource
Clicking on the Download package button will download data located in the categories data, scripts, documents, supplemental and web services from the Data and Resources section of a dataset page, as well as the metadata in pdf format. To view definitions for the various resource format categories and types, visit our Data Resource formats page.
Single resource
Users are also able to download individual files or resources by clicking on the Explore button and selecting the Download option.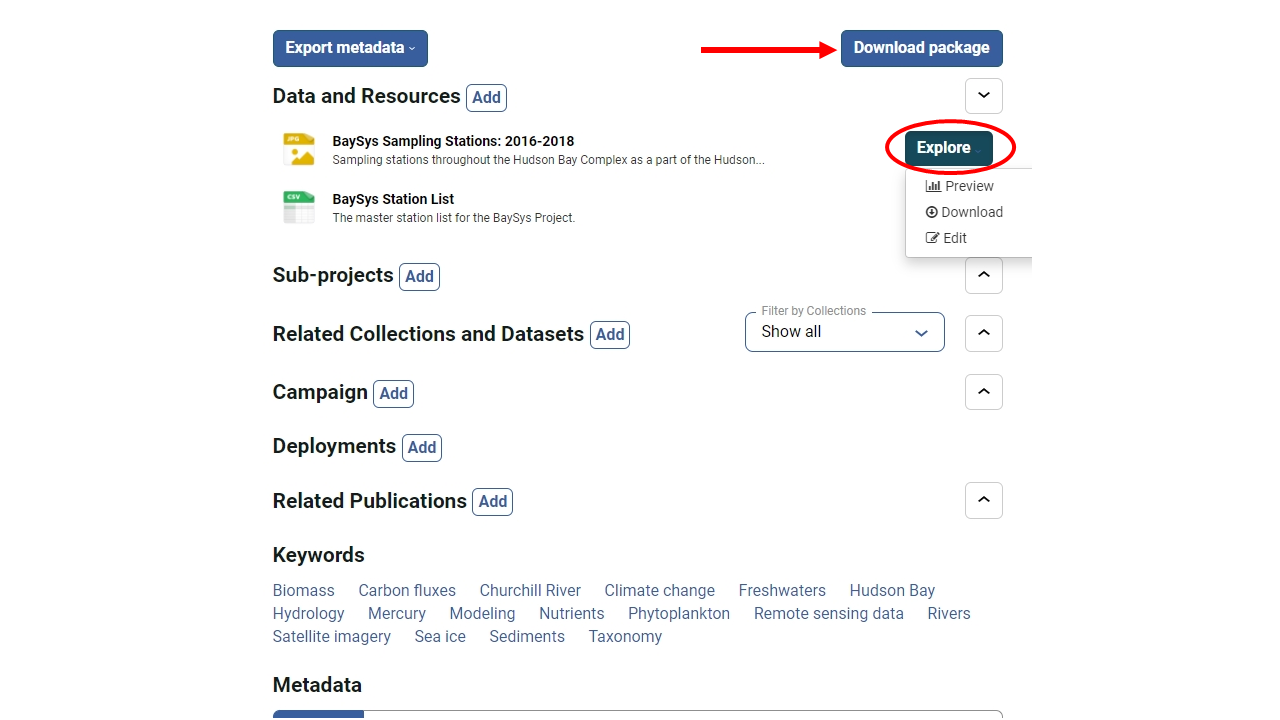 ---
Downloading Metadata
By selecting Export Metadata you can download the metadata in various forms that are meant for two purposes.
| Purpose | Format |
| --- | --- |
| Human readable | PDF, HTML, and JSON-LD |
| Machine readable | JSON, RDF, and XML |