Creating a profile in CanWIN allows you to personalize your experience and get updates about datasets you follow.
Follow a dataset
When you have found a dataset page you are interested in and want to be notified of changes or updates, you can receive notifications by selecting the Follow button on the right side of the dataset page.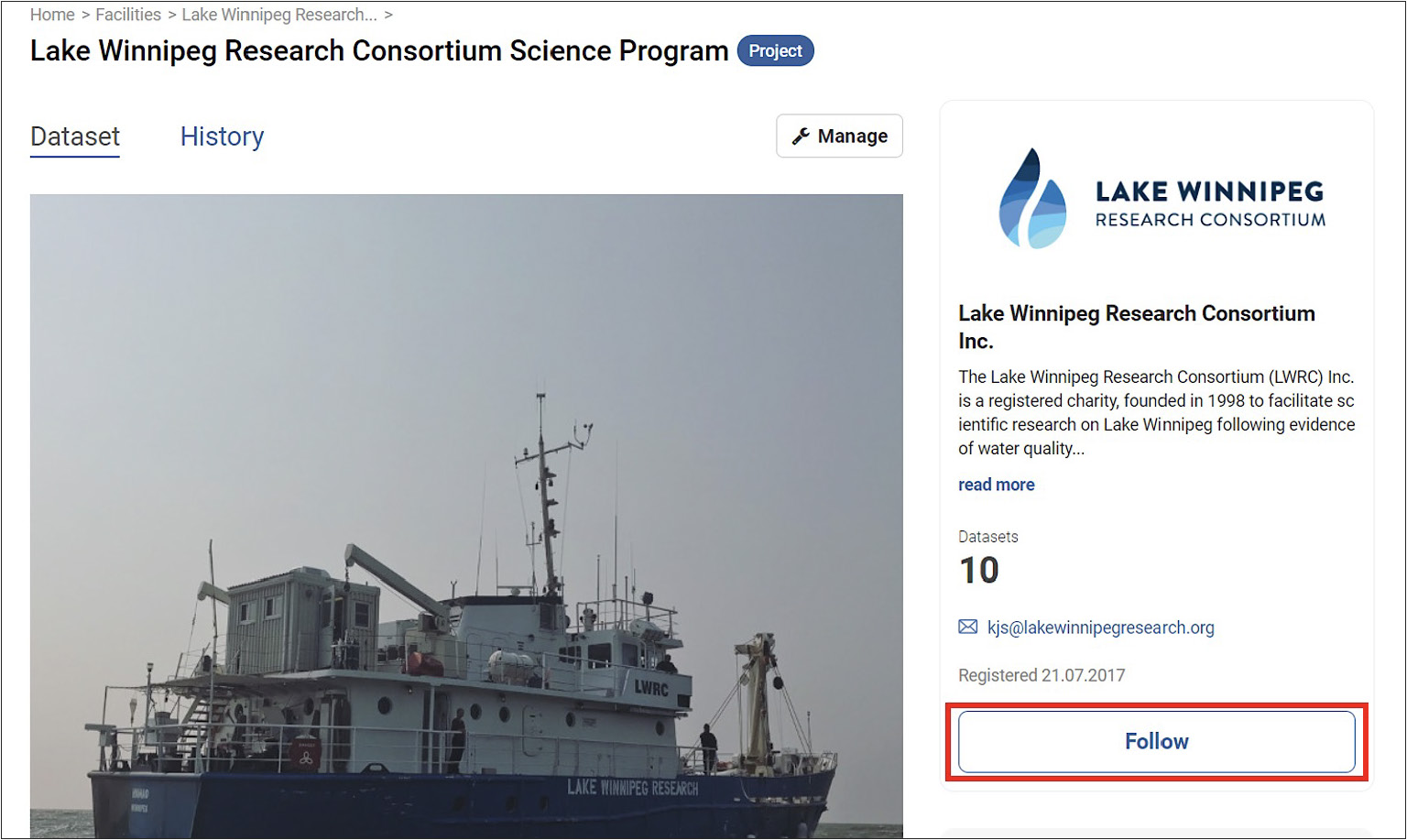 You can also follow:
Dataset
Publication
Project
Subproject
Platform
Instrument
Facility
Individual users
The benefit of following an individual user is the ability to keep up-to-date through notifications of their activity in the Data Catalogue.
---
Viewing changes to followed datasets
From your dashboard news feed, you will see a notification icon for any changes to existing datasets you are following. Viewing changes to subscribed datasets is the same process as viewing changes to any other dataset. You can view the current version from the dataset notifications by clicking View this version, and changes to the dataset by clicking on Changes.