How to View a Dataset
CanWIN data is organized via a hierarchy. Projects are the highest level of information available. Projects can have many sub-projects associated with them. Datasets can be associated into collections of the same type (e.g. Namao CTD datasets) or be individual files.
You can search for projects directly by selecting Project from the top bar menu, or you can click the Dataset menu item to search all datasets. To view a project or dataset, click on the title.
A dataset or project can be made up of multiple resources. The resources can be viewed by clicking on the right hand arrow on the right hand side of each heading, which is expandable if there is more information available. A resource is categorized by type as either data, raw data, scripts, documents, supplemental or web services.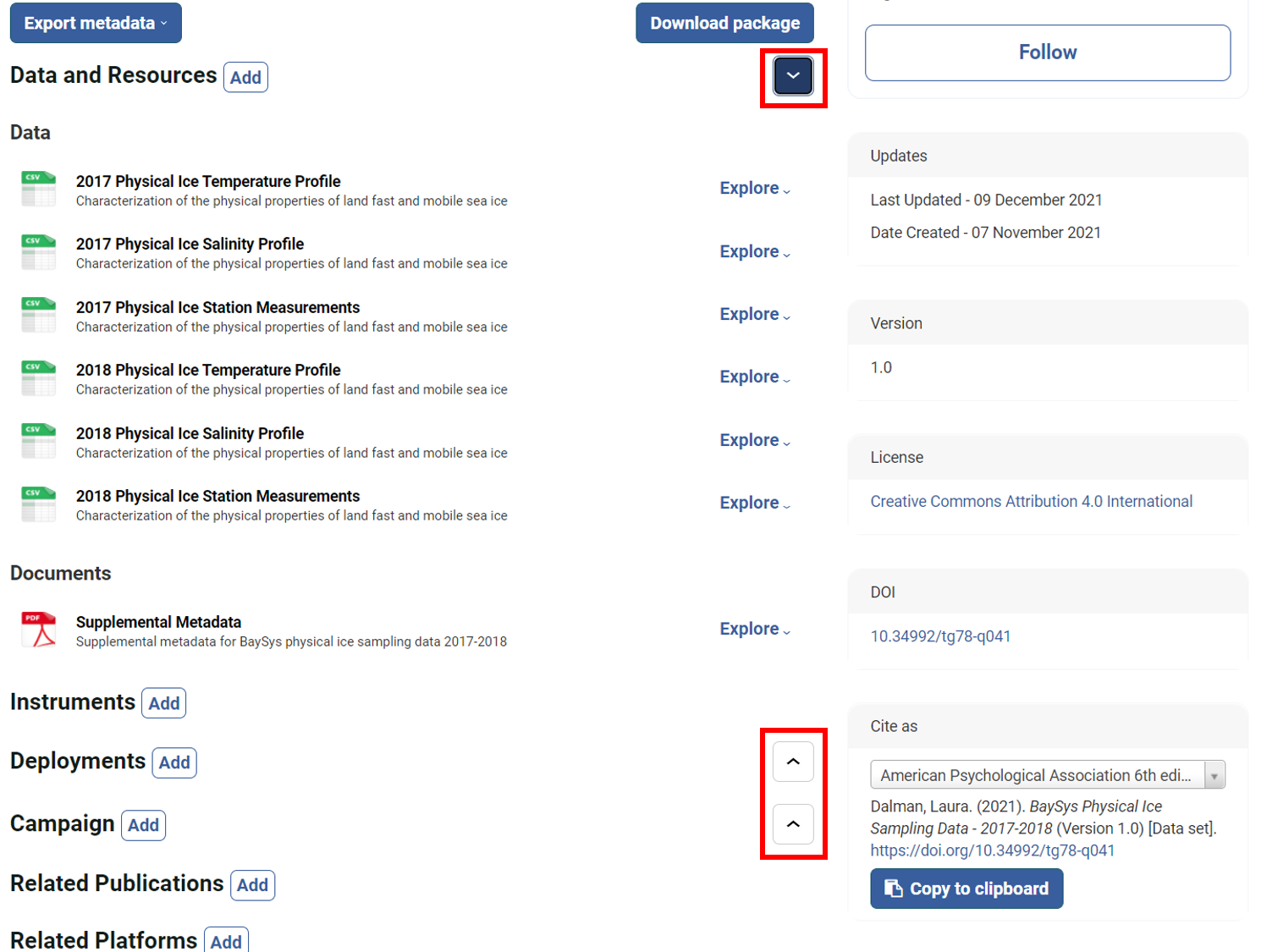 You can find out more about finding and viewing data in the Finding Data Section.
Viewing changes to a dataset
Each dataset and project page contains a History tab at the top. By clicking on this tab users can view a record of changes made by clicking on the Changes option, or they can view the previous version by clicking on View this version.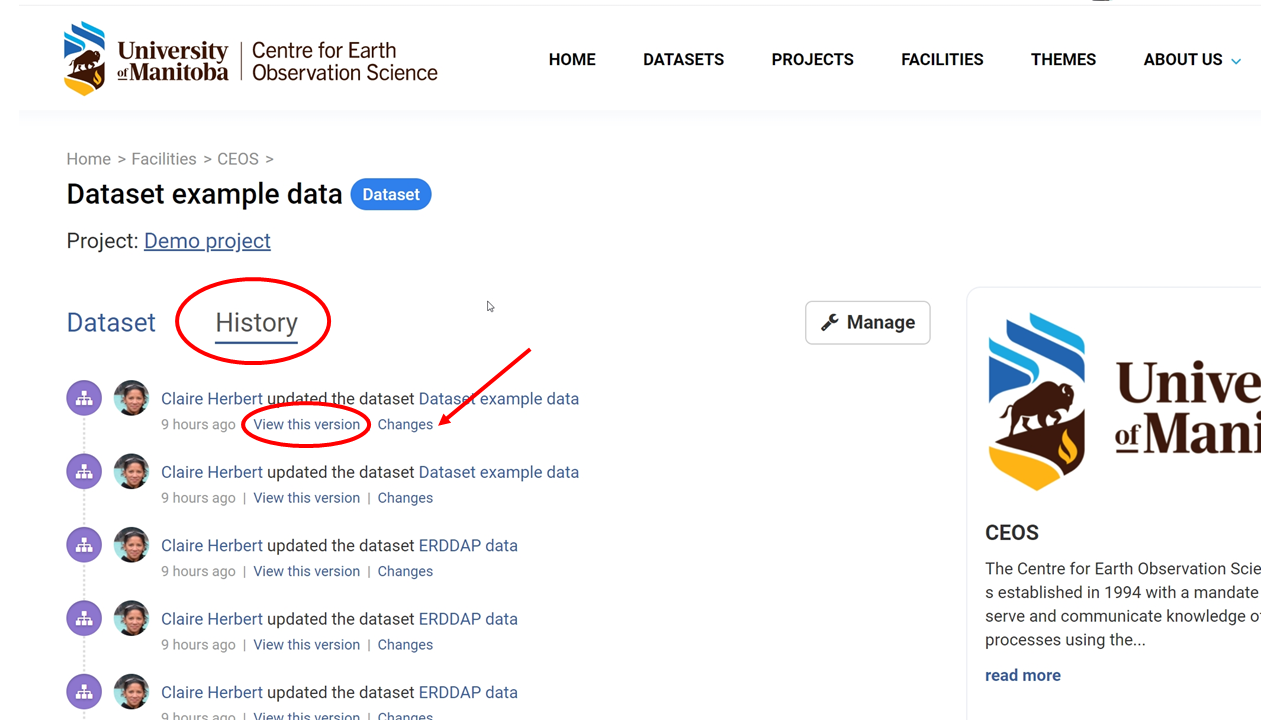 Once you have selected a version to view, you are returned back to the dataset page view. Here you can see the layout of the page (below) prior to edits made in the timeline (above).